The West Africa Projet
What Becomes Possible As you Reclaim Yourself?
Well, one can and often want to share one's well-being and how one 'got there' with others. . .So when I am not facilitating others to do this work, I  also make  very unique jewelry to support and encourage  others on their personal  self- reclaiming journeys (www. SpiritJeweler.com).
And when I am not doing either, well. . . I try things I've never done before!
The great thing about  having reclaimed oneself  (I am not quite done but I have walked a long way) is that you then have natural and nearly effortless drive, energy,  and creativity that you never thought possible to have and which you can use for your own life and family but also for anywhere you see the need. . .
and the needs in the world are great indeed. . .
In June 2010,
I started an exciting PROJECT helping a large family group in  Burkina Faso, West Africa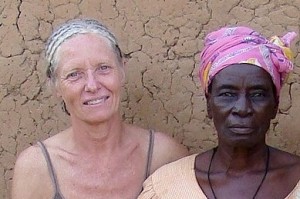 Read all about it HERE . . .then read about the next phase HERE and finally the most recent phase THERE. . .